At a betting exchange the players bet against one another forming matched back and lay bets, after setting and agreed on their own odds. This has revolutionized the betting landscape, as for the first time the player becomes their own bookie. Each player betting on a betting exchange is able to have control over the odds, to compare them across multiple players and take advantage of the lay bet feature to increase their chances for more profit. On horse racing, though, lay betting is not that easy, as it was offered only by Betfair, which had left out many bettors across the world that they were geographically restricted. But now another betting exchange has come into the picture to solve this problem, and is no other than Whitehorse. Whitehorse is a prominent betting exchange that specializes on horse race betting, while offering at the same time a wide range of markets.
In this article we will get to know the Whitehorse platform and we will explain the procedure of lay betting in horse racing.
If you want to start with lay betting in horse racing, you need to find a trusted platform, such as Whitehorse. Whitehorse, specializing on horse racing, has gained reputation not only for offering some of the best odds in the horse racing betting industry, but for serving as a reservoir of betting knowledge, recourses and expertise as well. So, select Whitehorse, create, verify and fund your account, login, search for your preferred horse market, pick the race and place the amount you wish to stake on the lay option button.
Types of lay bets in horse racing
Now, let's see what types of lay bets you can place using the Whitehorse betting exchange platform. The most widely used type of bet is standard lay bet. When you choose a certain horse race and decide to lay your bet, it means that the horse you have picked to bet on you believe is more likely to lose the race than win it. To lay a bet, pick a horse you think stands little chance of winning and then place your bet.
Another option is the place bet, wherein you bet on a horse that you think will not make it to the top three places. If the horse does not finish in the top three places, then your bet is successful and you win. If the horse makes it to the top three, then your bet is not successful and you lose.
There is also a mixed type of lay bet in horse racing, the each-way lay bet. This involves, two bets. You pick a horse you believe will not win the race and at the same time you believe will not make it to the top three. If both happen on that specific event, then you win the bet. If any of the two does not, then you lose the bet. In other words, if the horse loses, you win, but if the horse finishes at the top three, you lose.
Whitehorse offers a plethora of other lay bet horse markets for you to explore and find your comfort zone.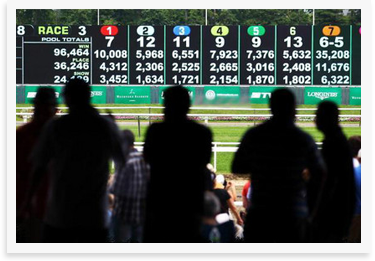 The advantages of lay bet in horse racing
Lay betting on horse markets can be proved extremely advantageous. By lay betting the player has better control over the odds without the need to visit multiple bookmakers, as they can scan the best odds on the exchange before placing their bet. All they need to do is offer attractive odds to other bettors in order to accept their challenge and bet against it, with a back bet for a horse to win.
To succeed in lay betting on horse races it is important to have a good strategy, because there is always the risk of losing and put up with the liability involved. Betting on a betting exchange, including Whitehorse, involves being charged with a commission rate on all winning bets. This rate is different depending on the exchange you are registered with, and, if overlooked, it can significantly impact the player's profits. So, before placing a bet, both the risk and potential profit must be taken into account and then the odds is better to be set at a comfort zone level. It is essential to refrain from unnecessary risks, and there is no need for lay betting for every race. Picking and choosing the suitable races in terms of odds, low risk and high profit, is always the best strategy for lay betting on horse races.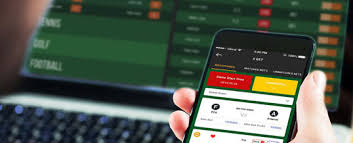 Tips to successful lay betting on horse races
In addition to the strategies, bettors need to keep themselves updated about the horse racing world. To make informed decisions when lay betting, it is vital to keep track of the latest news, jockey performances, race conditions, and anything else that could affect the outcome of a race.
Patience is a factor that should never be left out. With time, practice and continuous learning, lay betting can be very successful. It is always advisable for beginners to start with small stakes and as they gain more experience and confidence in their betting strategies to gradually increase them. Lay betting demands clear head as well as being disciplined and consistent, avoiding getting swayed by a few wins or losses.
Being effective in lay betting will take the right combination of luck and good preparation. Lay bet in horse races can be tricky and lead to unnecessary losses, but following our tips and using platforms such as Whitehorse can be extremely profitable and generate substantial returns.
Should you have any further concerns or queries, feel free to contact Brokerstorm customer support to receive a friendly, fast, and professional reply using any of the following contact methods:
Ε-mail: info@brokerstorm.com
Skype: BrokerStorm@gmail.com
Online Chat: https://brokerstorm.com (07:00 am - 23:00 pm UK timezone)
Be assured that you will find everything you need at Brokerstorm!
Brokerstorm is an original pioneer company that deals with betting accounts, brokerage service, and betting software for players, making your
online betting accounts management
safe and easy!